About Us
Our name is pronounced "The-Skn-Im-N". To us this means "The act of celebrating one's self daily"
Our mission is to provide a simple, less frustrating experience when it comes to dry skin and self care.
We're dedicated to crafting pure, organic, and nourishing solutions that not only transform dry skin but also transform your daily ritual into a moment of self-care and self-love.
We believe that the path to radiant, hydrated skin should be easy and gentle on your complexion. With our products, you're not just pampering your skin; you're making a conscious choice for a healthier, more beautiful you.

#CelebrateTheSknimnDaily."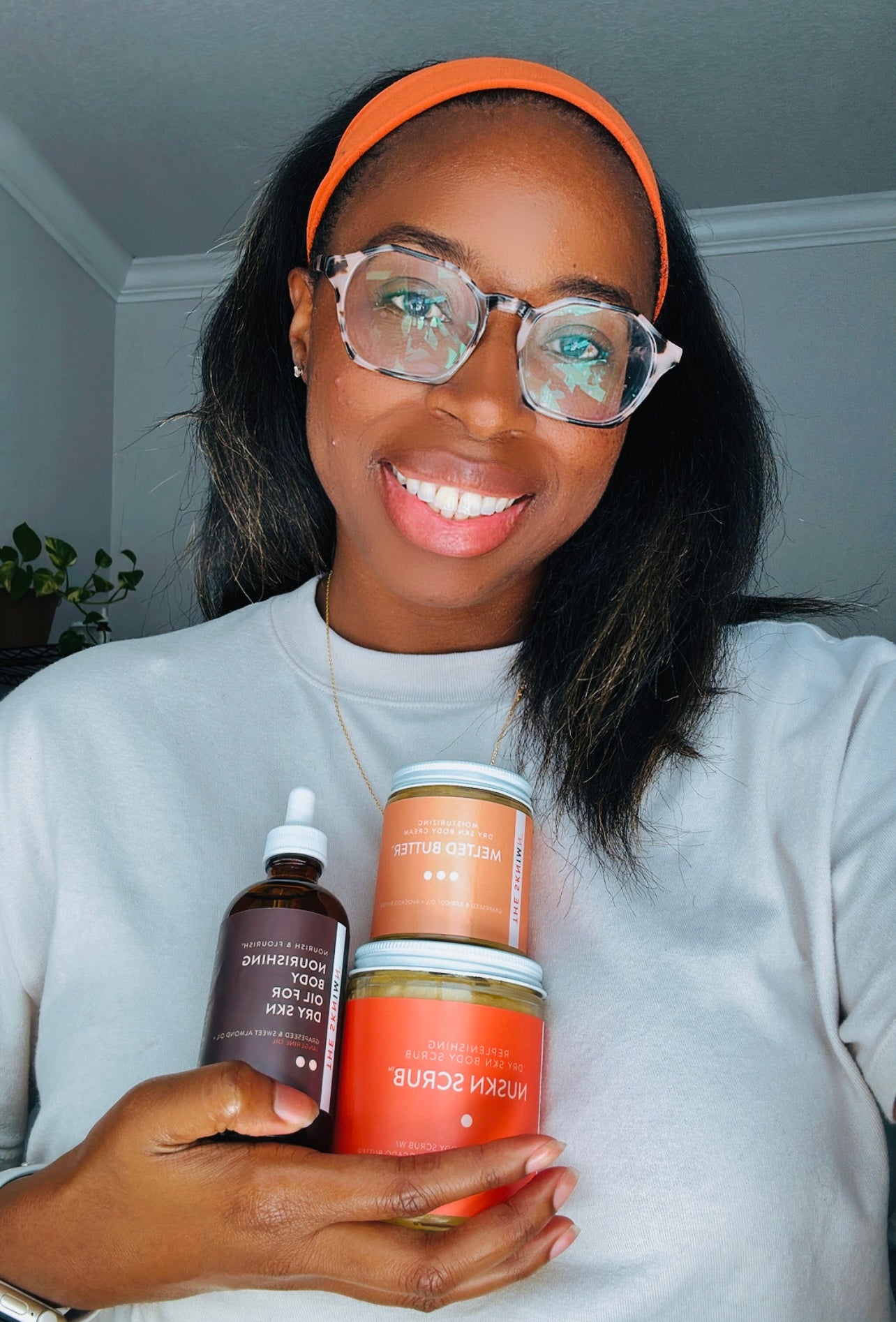 Hi I'm Erika Major,
the founder of this brand. For most of my life, I've struggled with dry skin. I was overwhelmed by the many products available and frustrated that they didn't work for my skin. So, I decided to create 3 essential dry skin care products that kept my skin hydrated in and out of the shower. My hope is that they do the same for you.
My mission is to help you Celebrate Yourself Daily™. And what better way to celebrate the skin you're in than with skincare. Everyday life can be overwhelming enough, but taking care of your skin can be as easy as 1, 2, 3! Now say it with me: "I love THE SKNIMN."